SOBAH Special Release Aniseed Myrtle Stout COMING BACK SOON!!!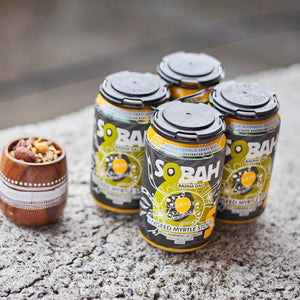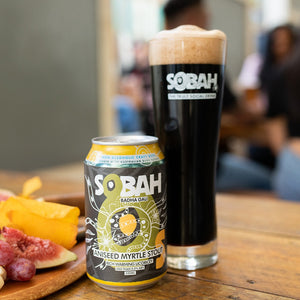 Rich. Warming. Licoricey.

Sobah Aniseed Myrtle Stout is an Aussie twist on an English classic. A traditional stout that is grainy, carrying hints of coffee, chocolate and molasses with little hop notes, this brew is paired perfectly with Australian native 'spice' aniseed myrtle that amplifies the licoricey flavours.
This popular dark brew was awarded by both the Independent Brewers Association in 2021 and the Royal Queensland Beer Awards in 2022. According to reviews this beer is like "eating a bag of Liquorice Allsorts, without the headache." Some have noted a sense of Sarsaparilla nostalgia due to the licorice and caramel flavours.
Aniseed myrtle naturally occurs in the rainforest regions of NSW north coast, the lands of the Gumbaynggirr People and has been an important medicinal plant used for stomach ailments for thousands of years.
Made in small batches at Tweed Heads, this brew is rich and full of warmth.