Sobah is the truly social drink
A better choice for those who are not drinking, for whatever reason at whatever time.

Pure taste, no hidden nasties


Crafted with care, naturally
WHY SOBAH?
We're breaking down the stigma of socialising sober. You can enjoy a unique tasting non-alcoholic craft beer while out with mates.
We promote healthy lifestyle choices and wellness, social equity, sustainability, smash stereotypes, unite people and of course, our beers quench thirst.
A purpose-led business, Sobah exists to raise positive awareness and promote First Nations' culture, arts, language, and history. We ethically source our ingredients and knowledge.
Sobah is the truly social drink.
Ngaru gayaa! Cheers!
READ ABOUT SOBAH'S IMPACT
My husband and I love the range of Sobah craft beers. We always have our fridge stocked full! We love supporting this wonderful purpose led Aussie business who genuinely care about the environment.
Andy
The Sobah Beverages team have filled a gaping hole in the Australian craft beer market with a selection of non-alcoholic brews that taste delicious and lack the nasty effects of alcohol. They also look beautiful and the cartons come without the nasty (unnecessary) plastic can toppers. Drinking Sobah beer – now that's a habit I feel good about!
Tamyka
Without question Sobah is the best non-alcoholic craft beer on the market. Incredible to get that amount of flavour & a real beer taste without the alcohol content. Give it a try - you won't be disappointed!
David
Best non alc beverages I've had so far. If you didn't know it was non alc you wouldn't be able to tell, pours with a good head, full beer flavour, these guys are firing on cylinders!
Mark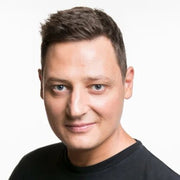 Crushed a couple this arvo. Have really embraced these beers. I had to pick up the family so knowing I can enjoy a couple of beers and be 100% certain I'm driving with no alcohol in system is awesome. I drink alcohol but sometimes I don't want it in my blood! Simple.
Merrick Watts
Got a couple of cans of Sobah Pepperberry IPA. Great strong, clear colour with a nice amount of head - and a beer SHOULD look good and inviting in your glass - makes for a great start. The flavour - firm, 'real beer' flavour that goes great with all the favourite snack food. I was so impressed with the flavour I wasn't shy with sharing my couple of cans around so I really didn't get as much as I might. And the tasters? All equally impressed. I won't be ashamed to keep a couple in the fridge for those occasions when I want a beer or two but don't want to risk the license.
DrZ with Crow
I gave up the liquor just over 2 years ago. That first summer without cold beer was so hard. The other alcohol-free beers on the market were missing the mark. As soon as I came across this brand, I had to give it a go. It's my summer go to now. My 'Christmas treat'. I think I've tried all the craft non-alcohol beers, and none come close to matching the flavour profiles of the Sobah brand and the cans, they just look so good.
Mickle Pickle