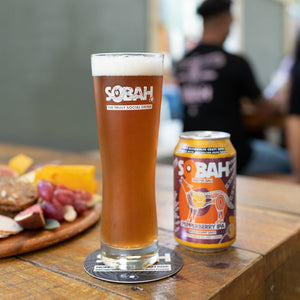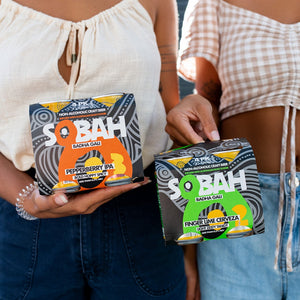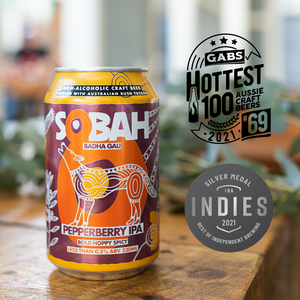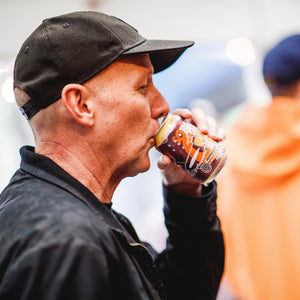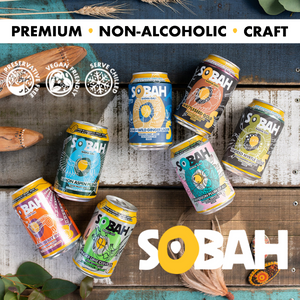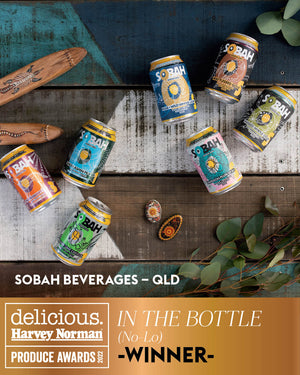 The distinctive hoppy, citrusy characteristics of pale ales are amplified in an India Pale Ale (IPA). This bold brew has an extra 'hot and spicy' kick from the infusion of the fruit of the Australian Native Pepperberry tree, a plant naturally occurring in the cold high country of Southern NSW, Victoria and Tasmania. The fruit is rich in antioxidants, vitamin E, lutein, zinc, magnesium, and calcium. It's a beer lovers beer!

Available in 4-packs, 12-packs and 24-packs
Nutritional Information: (per 100mL)
Energy (KJ) 81 / Energy (Cals) 19
Carbs Total 4.6gm / Sugar 2.5gm / Sodium Less than 5mg
Also available in Combo Packs!
Check out our stockists for where you can get your hands on Sobah!